JUI-F is certainly grist for the gossip mill nowadays. Despite their minimal seats in the parliament, the party has made its presence felt with a current sit-in in Islamabad.
However that is not the only reason for them to make it to the stories.
JUI-F leader Mufti Kifayatullah made some shocking revelation in a TV show last night. According to him wiki from Wikileaks is perhaps Jemima's cousin and with the help of Imran Khan they are effectuating a Zionist agenda. *ROFL*
مفتی کفایت اللہ: "وکی لیکس والا وِکی کزن ہے جمائمہ کا"

DEAD!! 😂 pic.twitter.com/1IKJ53tG1j

— Azhar (@MashwaniAzhar) November 3, 2019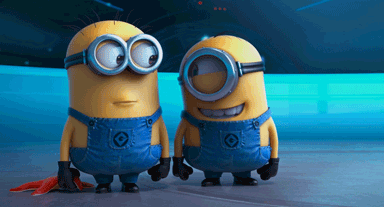 It didn't take long for people to start their savage trolling over this absurd statement.
😂🤣😂 pic.twitter.com/S2PdH8c8Gg

— Usman Younas عثمان یونس (@uzzi0011) November 3, 2019
Also Read: Twitter Is Enraged Over Usman Dar's Comments Against Pashtun Workers & Its Time To Apologize
— Hassan Ch (@ChH4ssan) November 3, 2019
جیسے بابرہ شریف نواز شریف کی بہن ہے۔

— HK Scientist (@HK_Scientist) November 3, 2019
However, things really spiced up when Jemima herself responded to the claim in the most amusing way.
For those who don't speak Urdu – apparently I have a first cousin called "Wiki" – who set up Wikileaks- which is a Zionist tool, supporting Imran Khan's Zionist agenda. This from a so called Islamic scholar/ cleric…. "Wiki' cousin hai Jemima ka" 🤣🤣🤣 https://t.co/BaWmWyPxFt

— Jemima Goldsmith (@Jemima_Khan) November 6, 2019
And she didn't stop there.
Wait till he finds out about my other cousins Panama Leaks and Vicky Pedia. https://t.co/iSfRYbOzOH

— Jemima Goldsmith (@Jemima_Khan) November 6, 2019
Pakistanis with their ultimate gift of humor can't seem to stop joking about this.
And finally, Jemima came with a sixer out of the park..
"wiki cousin hai Jemima ka"
fuck man..😂🤣🤣 pic.twitter.com/fms2MEOHm4

— Muhammad Hashim💎 (@Hashim0341) November 6, 2019
My name is vicky, and i am @Jemima_Khan 's cousin.🙌🏻#vickyLeaks

— V!cky Nagra (@iv1cky) November 6, 2019
Wasim Badami did some serious reprimand of the concerned leader on his show later and it was gold!!
Mufti kifayatullah tells in detail about the "Vicky" of wikileaks who according to him is cousin of @Jemima_Khan @ImranKhanPTI pic.twitter.com/IjYtnTqHF5

— Waseem Badami (@WaseemBadami) November 6, 2019
For all of those who are unaware, Wikileaks was started by an Australian born editor and activist Julian Assange. Assange founded Wikileaks in 2006 which came to international attention in 2010 when it published a series of leaks provided by Chelsea Manning. He is currently in prison in the United Kingdom.