A few decades ago the Pakistani drama industry lived high on hog due to its classic quality and seminal content. The state television was not just a broadcasting platform but was an institute where sheer talent was found and refined. It was that time when we produced gems like "khuda ki basti", "ankahi", "dhoop kinaray", "tanhayaan", "Alpha Bravo Charlie" and the list goes on.
Those were the days when the industry brewed some finest talent which was discovered from the local pool without any inequity. But then the surge of Indian soap era took everything down the drain.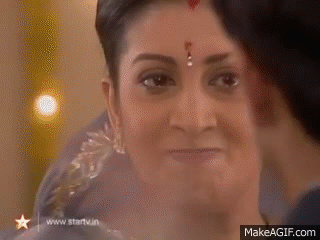 Such strong was the influence of glitzy, glamorous on-screen portrayal of household politics that it allured writers and producers to come up with similar content, leaving authenticity far behind.
For quite some time audience had to bear with stories revolving around saas-bahu feuds and victimization of grumbling women. It is however sad to see things are pretty much the same in 2019.
Also Read: Hareem Shah Turned PM Office In A TikToK Studio & We Dont Know WTF Is Happening!!
However, poor quality content is not the only dilemma prevailing in the drama industry.
For many years now new and raw talent has ceased to surface. Nepotism has snatched away the opportunities from people who really do possess the flair to impress with their performances. Little new faces have touched the screens and those who did, mostly belong to notable families that are a part of the media industry.
The majority of the contemporary dramas and films now feature names like
Shahroz Sabzwari (Son of Behroz Sabzwari)
2. The sibling duo Shahzad Sheikh and Momal Shiekh (Kids of Javed Sheikh)
3. Sheheryar Munawar Siddiqui (Nephew of HUM TV's CEO Sultana Siddiqui)
4. Ahad Raza Mir (Son of Asif Raza Mir)
5. Zara Noor Abbas (Daughter of Asma Abbas & Niece of Bushra Ansari)
6. Ali Abbas (Son of Wasim Abbas)
And the list goes on…
Recently we are watching Pehlaj (son of Iqrar-ul-Hassan) in Drama Alif.
Similarly newly released Parey Hut Love by Asim Raza starred Frieha Altaf along with her daughter Parisheh James which raised eyebrows.
Since when did event managers suddenly turn out to be actors?
Or maybe everyone has a flair to act in Pakistan provided that you have strong links in the industry. The directors have stopped scouting for new talent actively. The connections and the consequent availability of these industry kids and relatives have made the people in charge very complacent and this is probably why we are still miles behind Bollywood.
This is the reason we end up with poor stature in dramas and films. Our cinema is flourishing and hopefully on a larger scale in the future, but what we need is new talent who truly deserves the push forward. Only then we can summon back the originality and brilliance back onto our screens. Otherwise, we will end up with products like Koko Korina (coke studio version) for a long time to come.