Singer Rabi Prizada announces her adieu to showbiz after a recent controversy surrounding her immoral pictures and videos.
A few hours ago the singer took to twitter to declare her decision to quit showbiz "I, Rabi Pirzada have decided to leave showbiz industry"
میں رابی پیرذادہ شوبز سے کنارہ کشی اختیار کرتی ہوں ۔ اللہ تعالیٰ میرے گناہوں کو معاف کرے۔ اور میرے حق میں لوگوں کا دل نرم کرے۔

وَتُعِزُ مَن تَشَاء وَتُذِلُ مَن تَشَاء#SaveaSoul

— Rabi Pirzada (@Rabipirzada) November 4, 2019
She further added "May Allah forgives my sins and softens the hearts of the masses towards me"
This decision is a consequence of a sad controversy where the singer's private videos and pictures got leaked. People from various walks of life have come about and supported the singer in this troubled time and called it an alarming case of cyberbullying. A lot of tweets said that the incident happened because Rabi had an argument with Pakistan Army spokesperson Major General Asif Ghafoor.
she criticized asif ghafoor and her pictures and videos got leaked after 1 hours

— Maaz Siddiqui (@m_siddiq7) November 1, 2019
However, some claimed that this heinous act was carried out by her former boyfriend who happened to have her i-cloud password.
Rabi Pirzada's video spread by her ex boyfriend. He had her iCloud password.
Please don't share this video. We should not spread private things of anyone just for few RTs And Likes.
#RabiPirzada pic.twitter.com/qYv0MUS3zU

— Pakeeza Khan (@Pakeezakhan_) November 1, 2019
Are u serious right now ? Her BF leaked that vidoes. Some Musa Khan guy on insta + that videos are recorded by herself . So many other ppl also critised ISPR & rightly so for that BS where are their videos ? & Rabi didn't even say a fraction of what most ppl say on daily basis .

— Draumatrauma2 (@draumatrauma2) November 1, 2019
Rabi Pirzada has approached Cyber Crime Cell to seek help for these videos and images under the Cyber Crime Act. She further added that her personal photos and videos were on her old smartphone that she had sold some time ago.
Also Read: Is Nepotism Wiping Out Opportunities For Originality From The Entertainment Industry? Lets See!
Since then A movement has started under the hashtag #IamRabiPirzada.
This movement has been started by Fauzia Ilyas who is a Dutch-Pakistani. She is the president and co-founder of Atheist & Agnostic Alliance Pakistan. Several netizens came up with their topless photos to show solidarity with the singer.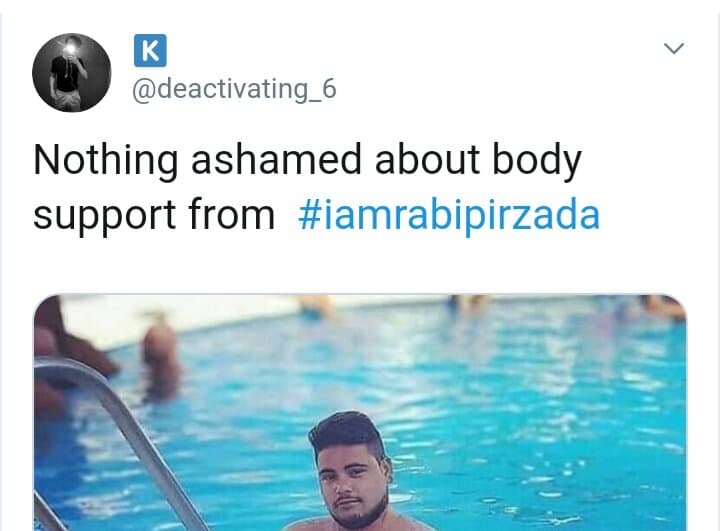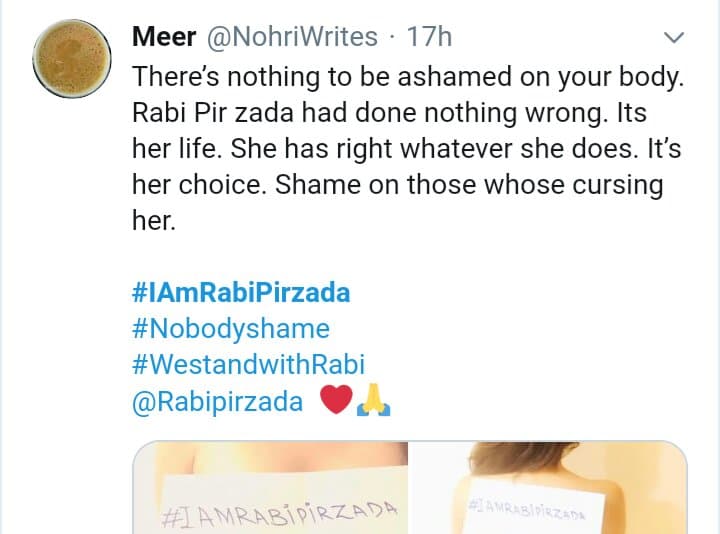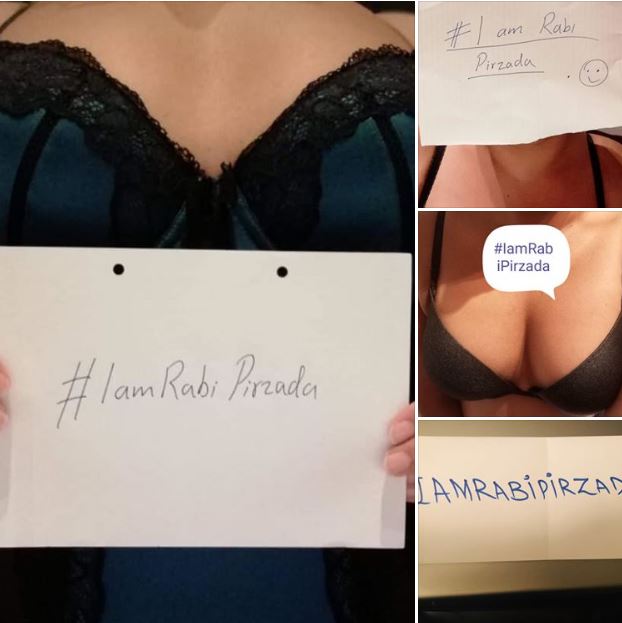 Rabi has previously made into news when she boldly threatened Modi for his atrocities against Kashmiri people.The video of Rabi holding snakes and other reptiles was posted by her on her social media pages. She had also posted a picture of her donning what appeared to be a suicide jacket to warn PM Modi over Kashmir.