Sana Bucha is a popular anchorperson and one of the firsts to start an English bulletin on a Pakistani News channel years ago.
However, she sometimes loses her poise which turns into a thorn on her side. Recently, she got into a nonessential rift that too with none other than DG ISPR Asif Ghafoor.
Apparently the spicy spat started when DG ISPR used his twitter account to announce the opening of Lahore-Sialkot motorway.
Sana was quick to take a jibe at ISPR with her sarcastic tweet.
دوپٹوں کی رنگائی کے ساتھ ساتھ پیکو کا کام بھی تسلی بخش کیا جاتا ہے
آئی ایس پی ار
— Sana Bucha (@sanabucha) January 12, 2020
Sana was certainly trying to imply the non-necessity behind this announcement coming from ISPR. Obviously the banter didn't go well with the DG and he took no time in responding.
DG Asif also hit back at her name "Bucha" in a hilarious tweet, which he later deleted.
Trolling Level Infinity😂😂#چوسنی_دےمنہ_والی pic.twitter.com/7n1uASGEKd

— Usman Ali (@UsmanAl91185967) January 13, 2020
And it didn't just stop there.
Sana swiftly replied with "Sir kyun bilawaja pangay letay hain"?
Matlab kay seriously?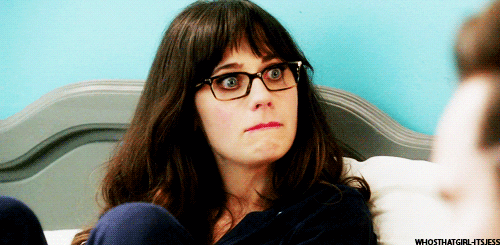 To this Asif Ghafoor clarified that he hasn't initiated anything and has also deleted his earlier slams.
See for yourself.
سر @peaceforchange کیوں بلا وجہ کے پنگے لیتے ہیں۔اب میں نے کوئی جواب دیا تو پھر کرنل شفیق کا منت بھرا فون آ جائے گا کہ پلیز میم ڈیلیٹ کر دیں۔
also, perhaps on a different note, show some class.
U represent the prestigious armed forces. Not your own private fight club. https://t.co/0Qzzw03PEw

— Sana Bucha (@sanabucha) January 13, 2020
Not without a reason. I never initiated anything. Please see your unethical expressions which provoked response from me & fellow Pakistanis. I am deleting my yesterday's responses only respecting journalistic ethos. You can make your choice for now & future. It's two to tango. pic.twitter.com/fiH7DioBdj

— Asif Ghafoor (@peaceforchange) January 13, 2020
In a high profile phadda like this, Pakistanis are usually obligated to take sides and so they did.
Soon trolls hit Sana brutally and #choosnikmounwali became a top trend in the country.
I think this so called journalist has hurt the sentiments of public at large. I mean how can anyone bullies on the most respectable institution of our country. It is totally insane & demands an effective action from the concerned.#چوسنی_دےمنہ_والی

— Mohsin Raza (@Excellence006) January 14, 2020
Ahhh! I can be Famous too it's very easy, Just need Twitter account and Post Against Pak army. ISPR please reply me and makes my life 😥#چوسنی_دےمنہ_والی pic.twitter.com/njgQrr5p91

— Rashid Khan (@RDKHANN) January 13, 2020
Wot is dis behavior? Wot is dis trend?#چوسنی_دےمنہ_والی pic.twitter.com/hMdeLXKa7Z

— Star lord ® (@ImArslansarfraz) January 13, 2020
Trolling Level Infinity😂😂#چوسنی_دےمنہ_والی pic.twitter.com/7n1uASGEKd

— Usman Ali (@UsmanAl91185967) January 13, 2020
Pic 1: Sana Bucha with makeup
Pic 2: Sana Bucha Without Makeup #چوسنی_دےمنہ_والی pic.twitter.com/HymtXFpFmL

— Daddy (@AbbajeeOfficial) January 13, 2020
Also Read: Iqra Aziz's Upcoming Drama Portrays A Girl Feigning Domestic Violence & People Are Not Happy!
I have booked few more containers for @sanabucha . One might not be enough pic.twitter.com/Ys8BZ7DCFz

— 💞 ماریہ اکرم 💞 (@mariya_akram) January 13, 2020
لگتا ہے اس عورت کو بھی کسی کیپٹن صفدر جیسے شخص نے دھوکا دیا ہے،جسکا غصہ اُٹھتے بیٹھتے کسی اور سے نکالتی رہتی ہے۔

— TwinCity Biker (@XyberD) January 12, 2020
Y don't u openly claim that u wanted the role of Zoro in #EhdEWafa which was denied n u hv taken on heart..

— Ammar Hussain🇵🇰 (@ammarhussain114) January 13, 2020
People tried to school the anchorperson on how to be more civil.
1. He is spokesperson of armed forces. If you propagate against them, he has the right to respond.
2. Correct your tone. Address him in respectable manner. He is not your ex boyfriend. He is head of your ex employer.
3. Yes. He should not respond to Gul Bukhari Level people.#NBC

— ZUBAIR UD DIN (@zubairktk87) January 13, 2020
Have something to add to the story? Let us know in the comments below!